2005-2012 Ford Super Duty Axle, Passenger Side HD Steering Arm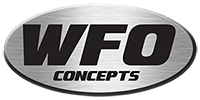 Price Range: $119.99 - $249.99


2005-2012 Ford Super Duty Highsteer Arm
Our HD Super Duty Highsteer Arm is designed to work with the 2005-2012 Ford Super Duty Axle for crossover steering with the Reid Highsteer Knuckle. The arm is clear zinc plated to prevent corrosion. The arm included in this kit and has a 5/8" through hole. But you can choose 3/4" hole or draglink tapered hole if you would like.
Available as Arm Only or Arm with Hardware.
The '05+ Super Duty axle has become a popular axle to swap into Duramax trucks during a straight axle swap.
MADE IN THE USA!