WFO Gear and Axle
We can rebuild and repair just about any differential or axle. We carry a wide variety of OEM and aftermarket ring and pinion parts. Our differential technicians are very skilled at what they do! Don't waste your money at the dealer! We work on many stock front and rear differentials with every day wear and tear issues.

General 4x4 Parts and Service
From standard fluid changes to aftermarket Suspension, bumpers or racks, WFO sells, installs, and services most aftermarket 4x4 products.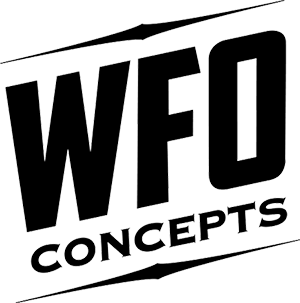 CNC Plasma Cutting
We have a Torchmate CNC Plasma cutter with a 5'x10' water table. We have the capability to cut up to 1" steel or aluminum while holding a fairly tight tolerance. We can cut from a sketch or template, but we would rather have a CAD drawing.
Welding and Structural Steel
We are able to use our tools and knowledge to produce larger scale structural steel projects. In the past, we have taken on many larger scale steel structures, such as sign posts, bollards, and steel enclusures. We have worked with many of California's top construction companies. Our shop is stocked with an assortment of Miller welders.

CAD Drawings and Solid Modeling
If you have a part or product that you sketched on a bar napkin at 2am, we can transform it into a CAD drawing or a solid model. We use Solidworks as our main CAD drawing system. Once a drawing is made, it is very easy to produce your part, and make quick changes to the drawing.
Dana 44 Knuckle Machining
Send your D44 knuckle in for us to machine. We will get it back to you ASAP (usually ready to ship back within 2 business days)