Jeep JL/JT Extreme Tie Rod, 2" 7075 Aluminum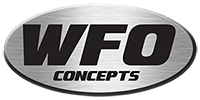 Price Range: $739.00 - $869.00


Our Extreme Duty JL/JT Aluminum Tie Rod will be the last tie rod you ever have to buy for your Jeep JL/JT!
Available for both the stock front axle and the Ultimate 60 front axle.
The bar is made out of 2" diameter solid 7075-T651 aircraft grade billet aluminum. It is machined to accept the large Fab Series Offset Forged tie rod ends with replaceable cartridges. The Fab Series tie rod ends are much larger than any other aftermarket tie rod end. One of the nice features of the Fab Series ends is that if the cartridge ever wears out, you can swap in a new cartridge without needing to get your vehicle realigned. Plus, one cartridge will fit either side.
The stabilizer bracket is a 2" clamp, with a shock mount welded onto it. Requires the use of an aftermarket steering stabilizer and mounting bolt. We suggest the Fox 985-24-173 stabilizer and Fox 803-02-028 relocation bolt.
Please Note: The Ultimate 60 Extreme Tie Rod does not come with a stabilizer bracket.
MADE IN THE USA!