Roll Cage Speaker Can, NOT WELDED, 6.5" Speakers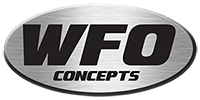 Price Range: $60.00 - $120.00


These are the speaker cans you've been looking for. It is a crime to go wheelin' without a little AC/DC playing!
These speaker can kits are steel which allows them to be welded to almost any roll cage. They come as an unwelded kit.
Simply slip the face and back into the can and weld them. If you weld them from the inside, they really look good. They measure 3" in depth, 7" in circumference, and will house a 6.5" speaker. These are great add-ons to a roll cage.
Sold individually and as a pair
MADE IN THE USA!