JL/JT HD Draglink Kit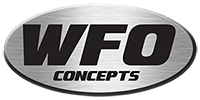 This is our JL/JT heavy duty draglink. The draglink is welded together using our high quality hex shaped tube inserts, and 1.75"x.120" wall DOM tubing. It comes with heavy duty rebuildable, cartridge style, forged draglink ends, that are huge! The threads on the draglink ends are a massive 1.25"x12. When it comes time to rebuild your HD draglink, simply buy new cartridges from us.
Keep in mind that aftermarket axles can sometimes require different length tie rod and draglinks. If you are running Spicer Ultimate 60s, please choose the correct option above.
The draglink comes with our Speedway Black powdercoat finish. It looks like a dark silver metal flake finish.
Warning: Be sure to use anti-seize on all threads while installing these draglinks.

MADE IN THE USA!