TJ Front Coilover Shock Tower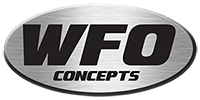 Price Range: $220.00 - $220.00


These TJ Front Coilover Shock Towers are CNC Plasma cut out of 1/4" plate steel. We put a vertical break in the middle of them which allows for coilover clearance when the axle swings left to right. This also gives you more welding area on top of the frame.
The shock tabs are standard 1.5" wide with a 1/2" bolt hole.
The Tall towers measure 12" high and lean 4.75" out
The Medium towers measure 10" high and lean 4.5" out
The Short towers measure 8" high and lean 4" out
Sold in Pairs
MADE IN THE USA!