Wagoneer Pitman Arm, Jeep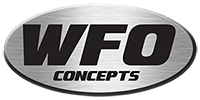 This is a factory Jeep Wagoneer pitman arm. People have been using these pitman arms in many different steering applications for years. The Wagoneer pitman arm is basically a stronger and larger version of the stock Jeep CJ pitman arm. However, It has about 1" of drop to it and comes tapered to fit standard Chevy tie-rod ends. It is approx. 7" from center of sector shaft to center of draglink hole. Some of the tie-rod ends that fit this pitman arm in its stock form are: ES2234R, ES2233L, ES2010R, ES2010L, EX2234R, EX2234L.
You may also purchase this pitman arm in a machined form that will allow it to fit the higher angle, double pivot, Chevy Draglink ends ES2026R and ES2027L.