1310 CV Yoke, Dana 20/18, 10 Spline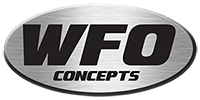 Price Range: $59.99 - $67.99


1310 CV Yoke, Dana 20/18, 10 Spline
If you want to run a CV style front or rear driveline, this is the yoke you will need. In order to run a CV style driveline, you must change the yoke at the transfer case! This yoke fits the most popular, 1310 CVO, style front and rear drivelines. Some of the most common transfer cases that this will work on are early Jeep CJs with Dana 18 transfer cases, and some of the early Jeep Dana 20 transfer cases. These early cases were only offered in a coarse 10 spline output.
You can buy the yoke by itself or with four, 5/16"-24, 12 point flanged driveline bolts.
Be careful not to mix up a the standard 1310 yoke, and the CV 1310 yoke. If you are not sure what yokes you have, or what yoke you need, it is easy to tell the difference. A standard 1310 yoke will have a rectangle shape to it. The CV yokes always have two slightly rounded sides. If you look at the yoke straight on, you will see this on the sides closest to the mounting bolts.