1350 Tall, U-Bolt Style, 29 Spline Yoke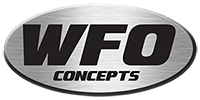 1350 Tall, U-Bolt Style, 29 Spline Yoke
This is the standard yoke we put on most Dana 60 and 70 axles that leave the shop!
This yoke fits just about every Dana 60 and 70 axle from 1970 to the present! This yoke is a "u-bolt" style, rather than the strap styles you find on later model vehicles. The yoke fits 1350 u-joints (3.625" wide, 1.188" cap diameter) This yoke is cast .250" taller than OEM Spicer yokes. This will allow you to get a little bit more angle out of your driveline.

You can purchase the yoke with or without the u-bolts.
Remember, always use red Loctite when installing pinion nuts!

This yoke does NOT fit any transfer cases!