1310 U-Bolt Style Yoke, Dana 300/44/20, 26 Spline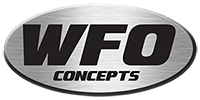 Price Range: $62.00 - $70.99


1310 U-Bolt Style, 300/20/44, 26 Spline Yoke. This yoke is most commonly found on Jeep and Chevy Dana 44 and Dana 30 axles. It is also found on many Jeep transfer cases. This yoke is 26 spline, and takes a 1310 u-joint (3.2188" wide, 1.0625" diameter). It is a "u-bolt" style yoke, not a strap style! This yoke will NOT work with a CV style driveline. If you do not want to run the gold dust seal, simply knock it off with a hammer!
Here are a few applications that this yoke will most commonly fit: Most Dana 44 front or rear axles from the late 60s to the present. Jeep Dana 20 transfer cases with 26 spline front and rear outputs. All stock Dana 300 transfer case front and rear outputs. Jeep CJ late model Dana 27 front axles, Dana 30 front axles, and TJ Dana 30 front axles.
Always use red Loctite when installing the pinion nut. Remember, when you are working with TJ Dana 30 and 44 axles, the pinion pre-load is set with a crush sleeve, instead of a solid spacer. It is very easy to over-torque the pinion nut when you change the yoke. Please have this done by a professional. On all older Dana axles, the pinion pre-load is set with a solid spacer. The yoke can simply be impacted on and off. You cannot mess up the pinion pre-load.