2001-2010 GMC/Chevy 1/2 Ton Shackle Flip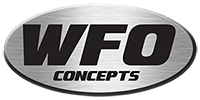 Price Range: $399.99 - $399.99


This is a rear shackle flip for a 2001-2010 Chevy 1/2 ton 1500. You can choose for the kit to have 5" or 6" long shackles.

Description
Kit includes:
(2) Shackle hangers. Both are identical (bare steel)
(10) 7/16" Grade 8 bolts, washers and Nylocks to attach the hanger to the frame of the truck
(4) 1/2" Grade 8 bolts, washers and nylocks to attach the shackle hanger in the proper location to the bottom of the hanger bracket
(2) Sets of 3/8" shackles of your choice
(4) Bushings and two inner sleeves
(4) 9/16" x 5" Grade 8 shackle bolts, washers and nylocks (not pictured)

MADE IN THE USA!
Caution: This shackle flip kit will change the pinion angle. You may need to shim your rear leaf springs in order to achieve proper driveline geometry.