D44 / 10 Bolt Crossover Knuckle, Passenger Side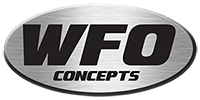 Price Range: $219.99 - $250.00


This is our most popular selling D44 knuckle! If you want to upgrade to cross-over or high-steer on most Dana 44 front or Chevy 10 bolt front axles, this is what you need!

Description
This is a factory replacement, passenger side, flat-top knuckle that is milled, drilled, and tapped to 9/16x18 on the top. This knuckle is "Made in the USA" and is cast thicker and stronger than the factory knuckles. It can be purchased with the factory steering arm tapered from the top down or bottom up. If you are converting to high-steer the factory taper direction does not really matter. If you are using this knuckle for cross-over steering and plan to hook your factory tie-rod, be sure to read the next paragraph before chosing which version of this knuckle you buy!

All Chevy front axles from 1977 to 1991 were tapered from the bottom up, and did not have a flat-top knuckle on the passenger side. If you are putting this on a 77-91 front axle, please specify "bottom up" taper. From 1971 to 1976, all Chevy Dana 44 front axles had "top down" taper. On all Jeep Wagoneer front axles, the taper was "top-down."
Remember, this knuckle has 6 spindle studs and will not fit Dodge, Ford, or Scout 44 front axles. Be sure that the axle you are installing this knuckle on uses 6 bolt spindles!
MADE IN THE USA!