Stainless Steel Brake Lines with Straight End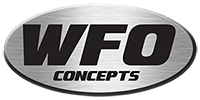 Price Range: $17.99 - $36.99


-3 Stainless Steel brake line.
We offer the brake lines anywhere from 9" long to 72" long.
Use the drop down box to pick the size you need.
WARNING: Designed for off road use only
WARNING: All brake lines have AN -3 fittings on both ends and are not compatible with many set ups with out the associated adapter fittings we have available.