Stainless Steel Brake Lines with 90 Degree End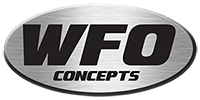 -3 Stainless steel brake line with a 90-degree fitting on one end.
We offer the 90 degree brake lines anywhere from 9" long to 36" long.
Use the drop down box to pick the size you need.
WARNING: Designed for off road use only.
WARNING: All brake lines have AN -3 fittings on both ends and are not compatible with many set ups without the associated adapter fittings we have available.