Heavy Duty Steering Arm Set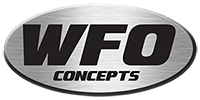 These are forward facing, springless, Dana 60 kingpin, Steering arms.
This steering arm set is tapered for Chevy tie-rod ends (ES2233LM, EX2234R), and works with the "Inverted T" style tie-rod and draglink setup. The arms are a right and left side, and have standard ackerman angle built into them. The center of kingpin to center of tie-rod hole is 6.25" long. The arms have 10 degrees milled into them to make up for kingpin inclination. If you want to run heims or rod ends with these arms you can mount the tie-rod on the bottom of the arms, and the draglink on the top, sharing the same bolt on the passenger side
If you are running an "inverted T" style steering setup, be sure that your steering box is far enough forward that the pitman arm does not hit the tie-rod under up travel of the suspension.