Dana 44/10 Bolt Forged Cross-Over Arm, 2" Tall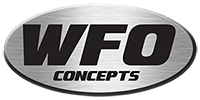 Dana 44/10 bolt forged 2" tall cross-over steering arm kit.
This right side steering arm and hardware kit work perfect for cross-over steering on a Dana 44 or 10 bolt front axles. This steering arm is 2" tall but still uses stock height studs. This arm works best if you are using a 5" to 6" long pitman arm. If you are doing cross-over on a Jeep YJ this is the perfect arm to go with the stock YJ pitman arm. This steering arm is 6" from center of ball joint to center of draglink hole. The arm can be ordered tapered for Chevy tie-rod ends, (EX2234R, EX2234L, ES2234R, ES2233L, ES2010L, ES2010R) or Chevy draglink ends, (ES2026R, ES2027L). Please choose the correct taper for your application.
If you buy the kit, it comes with 3 studs/nuts/cones. The studs have 9/16x18 threads.
Remember, we can also machine your knuckle for you!