D60 Kingpin Crossover Arm Kit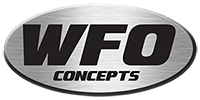 Price Range: $120.00 - $229.00


Dana 60 Kingpin, crossover steering arm kit. This is one of our most popular steering arm kits. The arm will allow you to change your kingpin Dana 60 front axle to crossover steering.

The arm is CNC machined from mild steel then Zinc plated to help fight off corrosion. It has 5 holes in case you are using it with a Reid Racing 5 bolt knuckle. The end of the arm is milled and tapered at a 10 degree angle in order to make up for kingpin inclination. The hole in the arm is 6.25" from the center of the kingpin. The taper fits standard Chevy double pivot draglink ends, part number ES2026R or ES2027L. Remember, Chevy tie-rod ends will NOT fit in this arm. Tie-rod ends have a smaller taper than draglink ends! The arm slips right over most stock kingpin caps, and requires the use of studs and tapered nuts. If you are using factory studs and nuts, you will need to drill the arm out to 17/32".

When you purchase the kit, you will get the steering arm, 4 ARP studs and tapered nuts, and a new kingpin cap and gasket.

MADE IN THE USA!