D60 Heavy Duty Cross-Over Steering Kit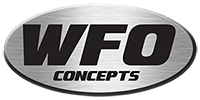 Price Range: $300.00 - $319.00

Description
D60 Heavy Duty Cross-Over Steering Arm Kit, w/Hardware, Drag Link Taper D60 Heavy Duty Cross-Over Steering Kit for Kingpin Dana 60 Front Axles. This cross-over steering kit comes with our heavy duty adjustable cross-over steer arm for the passenger side as well as an adjustable top plate for the driver's side.

The HDA steering arm and top plate eliminates the kingpin springs and replaces them with an adjustable set screw and jam nut to set kingpin pre-load. As the kingpin bushing wears out, the pre-load can be adjusted tighter without taking anything apart.

We suggest running this heavy duty kit over the standard kit if you have 40" tires or larger. We also suggest using this kit if you are running offset rims, or bias ply tires.

For full off-road applications, we also suggest using our bronze upper bushings along with these arms.

MADE IN THE USA!