4" Shackle Kit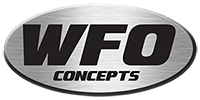 Price Range: $52.00 - $52.00

Description
Four, 3/8" thick steel shackle bars, measure 4" hole to hole. These are heavy duty shackle bars that can be used for any leaf spring suspensions.
The bars are CNC laser cut and tumbled. They are silver, zinc plated to resist corrosion.
They can be purchased with 1/2" bolt holes or 9/16" bolt holes. This kit includes 4 bars!
MADE IN THE USA!